State Fuel Tax Doesn't Apply to Tribe, Supreme Court Rules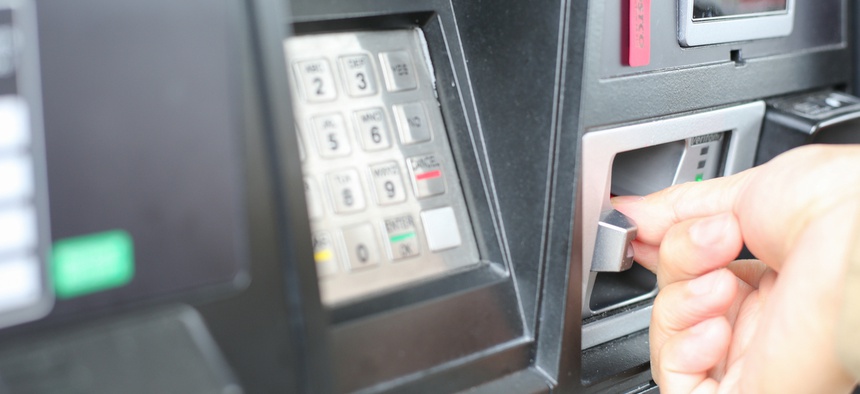 The Supreme Court on Tuesday ruled that a fuel wholesaler owned by the Yakama Nation does not owe Washington state millions in back fuel taxes because a clause in the tribal nation's treaty exempts it from the fee.
The Washington Department of Licensing had battled with the Cougar Den gas station for six years, appealing to the high court after the Washington State Supreme Court sided with the company in 2017. Split 5-4, the Supreme Court affirmed that ruling.
"The State of Washington's application of the tax to Cougar Den's importation of fuel is pre-empted by the Yakama Nation's reservation of 'the right, in common with citizens of the United States, to travel upon all public highways,'" reads the lead opinion, penned by Justice Stephen Breyer.
The case originated when the state slapped Cougar Den with a bill for $3.6 million in back taxes for importing fuel across state lines on public highways to sell at gas stations owned by the Yakama Nation.
The company argued that taxes were prohibited by the Nation's 1855 treaty with the United States, which granted the Yakama the right to "travel without burden" in exchange for conceding millions of acres of their land. The state claimed that the taxes were levied for possession of the fuel, not its transportation.
The Supreme Court affirmed the company's stance, with Breyer noting that the original treaty negotiations "would have led the Yakamas to understand that the treaty's protection of the right to travel on the public highways included the right to travel with goods for purposes of trade …  to impose a tax upon traveling with certain goods burdens that travel. And the right to travel on the public highways without such burdens is just what the treaty protects."
Mathew Harrington, an attorney for Cougar Den, praised the court for recognizing what the Yakama tribe gave up in exchange for the right to travel: 90 percent of their land. "This right to bring goods to market was exercised for generations by the Yakama before and after the Treaty of 1855," Harrington said. "In this case the state of Washington attacked a Yakama Indian Nation member's treaty rights. But the U.S. Supreme Court honored the solemn promises made by the U.S. government—promises made before Washington was even a state."
Washington Gov. Jay Inslee and Washington Solicitor General Noah Purcell did not immediately return requests for comment.
While Beyer was joined in his opinion by Justices Sonia Sotomayor and Elena Kagan, Justice Neil Gorsuch wrote a concurring opinion, which was also signed by Justice Ruth Bader Ginsburg. Chief Justice John Roberts wrote the main dissent, saying that nothing in the tribe's treaty should lead to the result that a tribal company shouldn't have to pay the fuel tax. Justices Clarence Thomas, Samuel Alito and Brett Kavanaugh joined in the dissent.
The implications for the ruling could reach beyond Washington and the Yakama Nation, as at least one other tribal nation—the Nez Perce—has a similar clause in its treaty with the United States. In its ruling on the case, the Washington Supreme Court noted that the "right to travel" provisions are unique to those two tribes and that "the majority's ruling could apply with equal force to transport activities by members of either tribe."