Mayor Shutters Police Department Amid Payroll Inquiry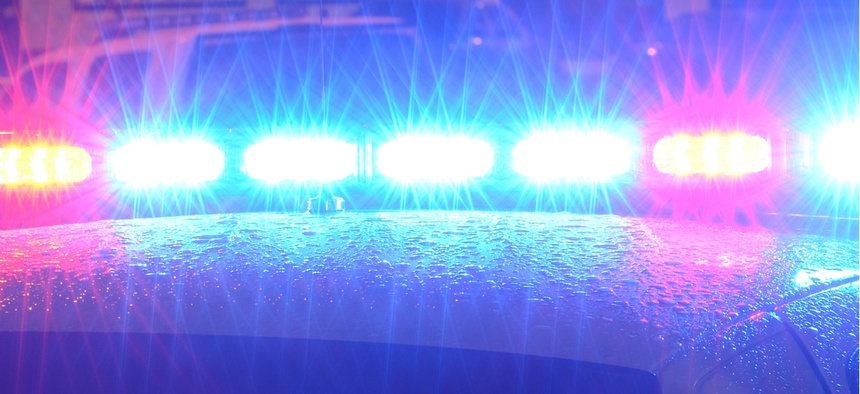 STATE AND LOCAL ROUNDUP | Arizona porn tax … N.C. mayor vs. sovereign citizen squatters … N.Y. governor takes snowbound truckers to task.
Good morning, it's Feb. 1, 2019. Mayors lead Route Fifty's state and local government news roundup but scroll down for more from places like Davidson, North Carolina; Clay County, Missouri; and Salt Lake City, Utah … ALSO ON ROUTE FIFTY … Airbnb Still Isn't Collecting Local Taxes Everywhere … What Public Safety Agencies Can Do While Waiting for Next Generation 911 ...
Let's get to it …
MAYORS | The mayor of Hughes, Arkansas has shuttered the city's police department amid an examination payroll "inconsistencies" and the department's refusal to hand over personnel files for review. Mayor Lincoln Barrett said that due to the department's stonewalling on the documents, he has "no way of knowing which officers are truly certified" and had no choice but to close the police department and have the county sheriff take over responding to local 911 calls. [WREG] … A Cranston, Rhode Island man has been charged with threatening Providence Mayor Jorge Elorza on Facebook. [Providence Journal] … The mayor of Davidson, North Carolina has been dealing with a major headache: a duo that "claimed allegiance to the Moorish Nation, a sovereign citizen group" squatted in his parents' home and filed their own deed to the house. [WSOC]
GOVERNORS | After banning tractor trailers from several state highways in the western part of his state due to a major winter storm, New York Gov. Andrew Cuomo went out to talk to truck drivers violating bans to "administer justice—which in this case is a $450 fine, two points on their license, and potential criminal charges." [@NYGovCuomo; Gothamist / WNYC] … Pennsylvania Gov. Tom Wolf wants to double his state's minimum wage, currently $7.25 an hour, to $15 by 2027. [WNEP] … Utah Gov. Gary Herbert is seeking $12.5 million to replace two state aircraft, which has prompted questions from lawmakers whether it'd be smarter to use chartered aircraft instead. [The Salt Lake Tribune]
TAXES | Arizona State Sen. Gail Griffin has proposed a so-called "porn tax" that would generate revenue to build a U.S.-Mexico border wall. Griffin's legislation "would require manufacturers and distributors of internet-connected devices to block people in the state from viewing adult content—unless those users pay a $20 tax." [CNBC]
AUDITS | Missouri State Auditor Nicole Galloway has issued a subpoena for records from Clay County but says she's "faced delays and evasive behavior from county leaders." [Kansas City Star]