Watch How a Creative Bike Program Can Improve Drug Rehabilitation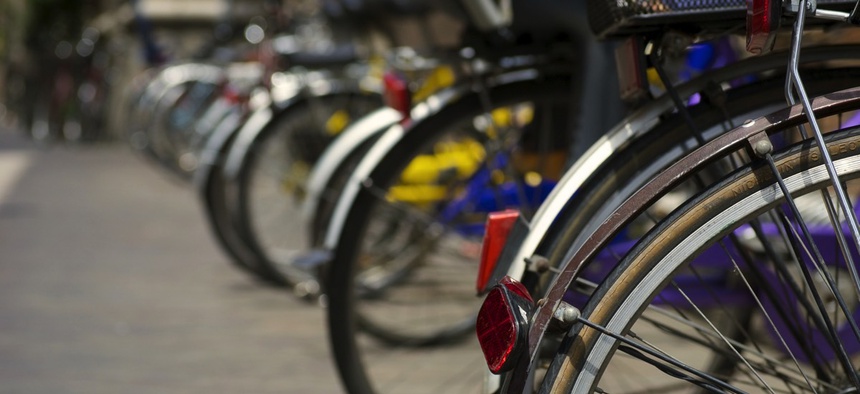 Sacramento County found lack of transportation was a barrier to drug offenders completing court-sanctioned treatment.
In Sacramento County, California, drug rehabilitation is improving and recidivism declining within the Drug Court program now that offenders are being rewarded with bicycles for transportation.
The Break Away Bike initiative, rolled out by the county's Probation Department, gives donated bikes to transportation-deprived clients who've been in the program at least two weeks and submitted six negative drug tests.
Participants failing to report to treatment sessions or court delay their progress through the program, so reliable transportation is critical to their rehabilitation.
"If you want to change your life, they will do things like giving you a bike to help you do that," participant Vincent Wells said in California State Association of Counties video . "After getting the bike, I got a job, so I was able to get to and from work. I wouldn't have been able to work without the bike they gave me."
Wells was also able to ride to see his 4-year-old daughter.
Clients also use their bikes, donated by law enforcement after being repaired by local bike shops, to get to school and life events.
"It incentivizes the people coming to the program to get treatment, which is really the most important thing, and they can get out and get employment," Assistant Probation Chief Carol Paris said in the video. "And it's great to see peoples' lives change from coming in with absolutely no resources."
So long as offenders are "buying into the program" and "taking...their sobriety seriously," they'll receive a bike, Senior Deputy Probation Officer Brian Wolfe said in the video.
The Break Away Bike program won a 2014 CSAC Challenge Award.