San Diego City Council Does an About-Face on Airbnb Rules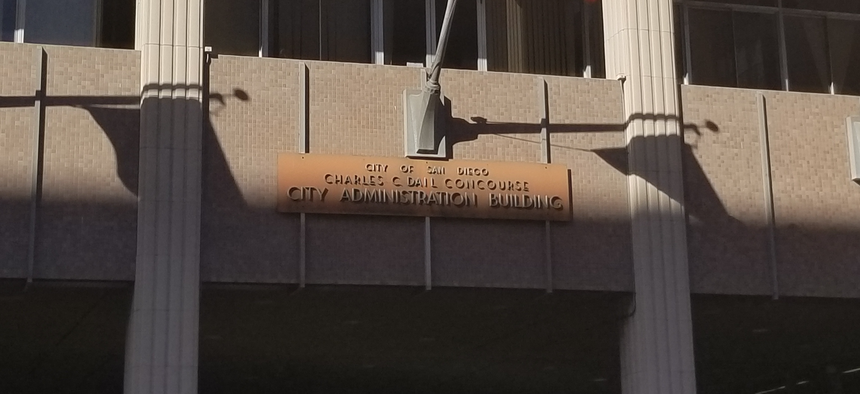 STATE AND LOCAL ROUNDUP | Hep A jump in Florida county … calls for "forensic audit" of Philly's IT infrastructure … and should corrupt lawmakers have names stripped from roads?
Good morning, it's Tuesday, Oct. 23, 2018. Short-term rental policy leads Route Fifty's state and local government news roundup but scroll down for more from places like Pinellas County, Florida (where there's been a jump in hepatitis A cases); Oakland, California (where the mayor stopped a potentially unlawful police policy); and Crestline, Ohio (where the mayor resigned over controversial comments).
SHORT-TERM RENTALS | The San Diego City Council on Monday voted to rescind controversial rules it previously approved that would bring heavy regulations to local short-term rentals through services like Airbnb and HomeAway. The action taken by councilmembers "once again leave[s] San Diego in limbo on the long debated question of who can rent out homes for periods of less than 30 days." [The San Diego Union Tribune]
PUBLIC HEALTH | Local officials in Pinellas County, Florida are reporting a troubling increase in hepatitis A cases—58 cases have been reported so far this year after zero cases in the county last year. [Tampa Bay Times] … Get your flu shot! The Connecticut Department of Public Health has reported its first flu death of the season. [WWLP]
LAW ENFORCEMENT | Oakland, California Mayor Libby Schaaf on Sunday announced that applicants for the police department will no longer be asked whether they've been sexually assaulted, something that "legal experts said was highly unusual, discriminatory and possibly illegal." [San Francisco Chronicle / SFGate.com] … The Pennsylvania state legislature has approved a measure that ends driver's license suspensions for certain crimes in the state. [Pittsburgh Post-Gazette] … The city of Los Angeles will erase nearly $90 million in debts incurred by juvenile offenders. [CNBC] … The Alaska Federal of Natives has "called for stronger laws and efforts by government to stop the scourges" of drug abuse and sexual assault. [Anchorage Daily News]
DISASTER RECOVERY | While there's plenty of rebuilding ahead in areas on Florida's panhandle hard hit by Hurricane Michael, the struggling oyster industry in Apalachicola may not recover. [Tallahassee Democrat / Tallahassee.com] … South Carolina Gov. Henry McMaster traveled to the city of Conway to meet with local officials about flood recovery following Hurricane Florence. "There are a lot of remedies that are available, and we're trying to sort those out as best as we can to see what, if anything, we need to do to do better," the governor said. [WBTW]
STATE GOVERNMENT | State lawmakers in South Carolina are stewing over this awkward question: "What to do with the state roads or buildings named after politicians who have admitted to corruption?" [The State] … Since New Jersey Gov. Phil Murphy came to office, the number of medical marijuana patients in the Garden State has doubled to 34,000. [Bloomberg News] …
LOCAL GOVERNMENT | In a non-binding resolution scheduled for a vote on Thursday, the Philadelphia City Council may call on City Controller Rebecca Rhynhart to do a "forensic audit" of the city's IT infrastructure over concerns about bookkeeping errors and other matters. [Technica.ly Philly] … In northwestern Indiana, the Porter County auditor found that one-third of local businesses "undervalued their personal property for tax purposes" over the past five years. [The Times of NW Indiana] … The mayor of Crestline, Ohio has resigned after being caught on camera using a racial slur [WBNS]